Supporting The Future of Culinary and Hospitality Professionals
Escoffier Scholarship Foundation is designed to assist students with a passion for culinary and pastry arts who may be unable to attend the institution without additional financial assistance.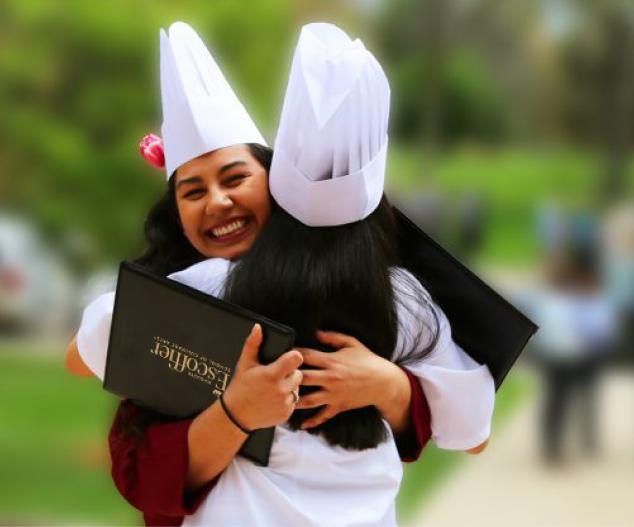 We can't empower students in need without you. By donating, fundraising, or spreading the word, you can help our students in need get a culinary education and become a positive force in their communities.
Escoffier Scholarship Foundation is dedicated to helping passionate culinary arts, pastry arts, and hospitality students to accomplish their future career goals. Our vision is to foster the development of culinary leaders who will make a difference in hospitality.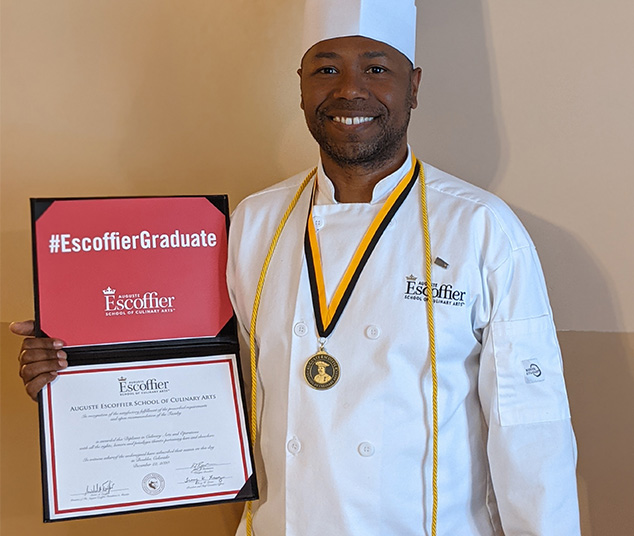 Meet Our Recent Scholarship Recipients
Eligibility and Application Process - For Current and Soon-To-Be Students
Whether you're already a student or thinking of enrolling, learn more about eligibility requirements and how to apply.
You Can Help a Culinary Student in Need
Escoffier Scholarship Foundation values donations from our community—we depend on them. Our scholarships offer life-changing programs to students in need, and we are only able to do this thanks to help from generous people like
you.
All Donations Make a Difference...No Matter How Big or Small!
We offer many ways to donate! From as little as $10, to automatic monthly gifts to company partnerships and planned giving, Escoffier Scholarship Foundation makes it easy for you to participate and support future culinarians. Your gift, no matter how big or small, will change lives!
"As someone who is paying for school on my own, this has been a tremendous help. It has enabled me to not worry as much about finances and just concentrate on my studies. I hope to be able to send you some delicious bakes once I graduate. 🙂 Again, thank you kindly."
Juan Luis De Coss
Escoffier Scholarship Foundation Recipient 2021-2022
Board of Directors and Accountability
We carry out our work with a deep commitment to accountability and transparency. We want you and every member of the greater culinary community to know how carefully and effectively we use your donations to make an impact in the lives of our scholarship recipients. See Our By-laws.
Annual Valentine's Day Raffle
Escoffier Scholarship Foundation Annual Golf Fundraiser
Schaumburg
Golf Club/
Schaumburg, IL
Escoffier Scholarship Foundation Golf Fundraiser 2022
"The Escoffier Scholarship Foundation helps provide funds for training and education to support the dreams and aspirations of students, whether they are new to the hospitality and culinary arts industries or already in the field but looking to create new career pathways for their futures."
President & CEO, Auguste Escoffier School of Culinary Arts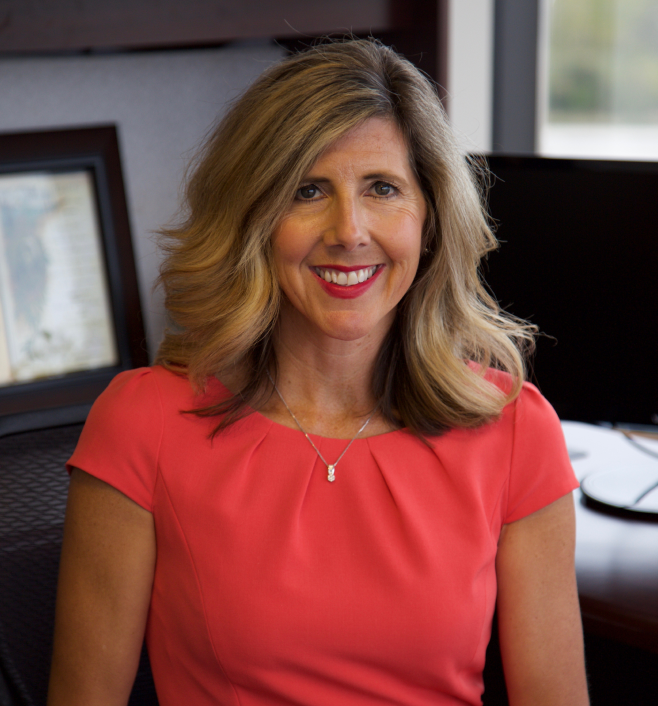 Sign up for our quarterly newsletter to get the latest news, upcoming events, and other ways to get involved with Escoffier Scholarship Foundation.